OpenMRS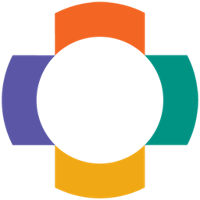 License: Mozilla Public License 2.0 (MPL-2.0)
Mailing List: http://go.openmrs.org/lists
Help Out. Save Lives.
Join OpenMRS for Google Code-In 2014.
[IMAGE http://openmrs.org/wp-content/uploads/2011/12/omrs-header-248x72.png]
Thank you for your interest in OpenMRS! OpenMRS has been accepted as a mentoring organization for Google Code-in 2014. We've participated in Google Summer of Code over the last 8 years and are even more excited to work with high-school students. Working on OpenMRS tasks is a great way to practice your coding, design, and testing skills while at the same time, helping to benefit people in developing countries who are on the front lines of the battle against diseases like HIV/AIDS, TB, and Malaria.
The Google Code-in page on the OpenMRS Wiki previews a list of tasks that you can take up for the contest. These aren't "busy work" - we've reviewed our projects and identified tasks that can be completed by students (advised by our team of excellent mentors and mentors from other organizations) during GCI 2014.
Why OpenMRS?
Our world continues to be ravaged by a pandemic of epic proportions, as over 40 million people are infected with or dying from HIV/AIDS - most (up to 95%) are in developing countries. Prevention and treatment of HIV/AIDS on this scale requires efficient information management, which is critical as HIV/AIDS care must increasingly be entrusted to less skilled providers. Whether for lack of time, developers, or money, most HIV/AIDS programs in developing countries manage their information with simple spreadsheets or small, poorly designed databases ... if anything at all. To help them, we need to find a way not only to improve management tools, but also to reduce unnecessary, duplicative efforts.
As a response to these challenges, OpenMRS formed in 2004 as a open source medical record system framework for developing countries - a tide which rises all ships. It is a multi-institution, non-profit collaborative led by a team of volunteers around the world. The project was co-founded by Regenstrief Institute, a world-renowned leader in medical informatics research, and Partners In Health, a Boston-based philanthropic organization with a focus on improving the lives of underprivileged people worldwide through health care service and advocacy. These teams nurture a growing worldwide network of individuals and organizations all focused on creating medical record systems and a corresponding implementation network to allow system development self reliance within resource constrained environments. To date, OpenMRS has been implemented in many countries, including South Africa, Kenya, Rwanda, Lesotho, Uganda, Tanzania, Haiti, Mozambique, Sierra Leone, and many more. This work is supported in part by organizations such as the World Health Organization (WHO), the Centers for Disease Control (CDC), the Rockefeller Foundation, the International Development Research Centre (IDRC) and the US President's Emergency Plan for AIDS Relief (PEPFAR).
Read more about OpenMRS at OpenMRS.org.
Completed Tasks